PREMIER ALABAMA HOME BUILDERS
South Alabama endears itself to residents with its gorgeous landscape, beautiful coast and Southern hospitality. Flynn Built, a company of premier Alabama home builders, wants you to have a quality, designer home nestled into one of the local communities. While our roots began in the Pensacola, Florida area, we also have begun offering our homes to Alabama residents in Spanish Cove, South Baldwin County, the Eastern Shore and Atmore.
The coastal area of Alabama has a lot to offer homeowners. From local events to the beautiful beaches, life in Alabama is anything but average. But there are also some challenges. In this area, it's important to have a home built to withstand the unpredictable living conditions that accompany the area. Heavy rains, hurricanes and tropical storms are frequent, and the Flynn Built team understands the importance of constructing weather-resistant homes that are equipped to handle Mother Nature's wrath. Our Alabama customers can feel confident in their home's structure because of the Gold Fortification provided to every Alabama customer. These rigorous standards allow our Flynn Built families to enjoy all that the area has to offer.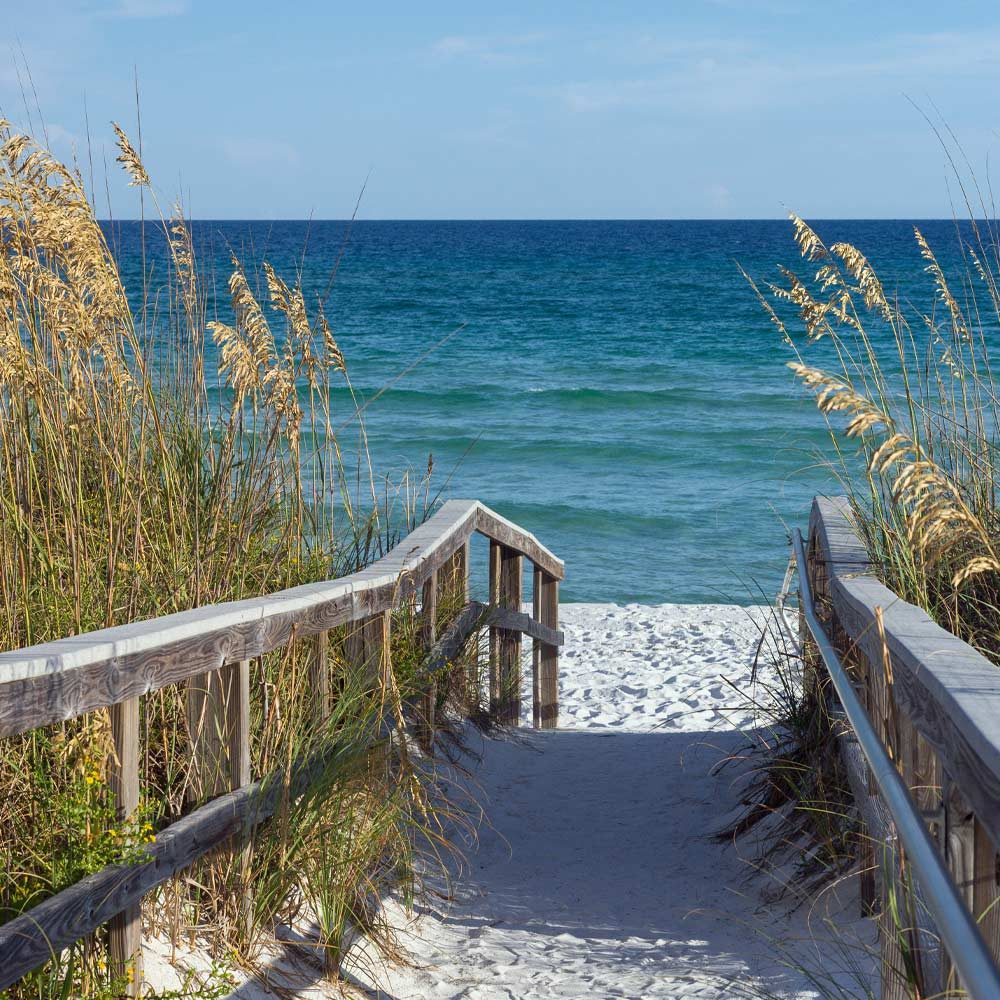 The Flynn Built Difference
When you are looking through the options of Alabama home builders, why choose Flynn Built? There are certainly more than a few home builders to choose from in Alabama, so choosing the right team can often be difficult. At Flynn Built, our team of home building experts understands that this is your largest investment. For this reason, we treat each customer's project as if it were our own, making sure there are no loose ends and that the relationship doesn't end after you move in. We truly want to offer a home building process that is easy, efficient and enjoyable. Our team goes the extra mile each and every day.
So, what exactly does Flynn Built have to offer as your Alabama home builder? The answer is simple. When you choose our team, you choose a team that cares. We understand that deciding what home builder to use isn't always an easy decision, and it definitely isn't one we take lightly. In order to offer residents in the coastal Alabama area the best home building experience, we offer the following benefits:
Constant access to your home's progress through our builder software app
Smart home features such as the Nest Thermostats 
Access to a multitude of designer floor plans that can completely be tailored to your lifestyle and budget
The ability to customize your home through our design gallery so that it represents your personal taste
An Alabama home building team that truly cares about your project and works with you every step of the process to ensure we build the home of your dreams.
Put your trust in Alabama's premier home builder, Flynn Built, and get started on your dream home in your dream location.
Your Flynn Built Home on Alabama's Gulf Coast
Owning a Flynn Built home near Alabama's coast is just one of the many perks that come with the area. The coastal region is known for its local flavor shown through events hosted throughout the cities. For instance, the Elberta area is known for its Sausage Festival which contains real German sausage along with arts and crafts, local business booths and entertainment for all ages. Another popular event in the area is the Hangout Musical Festival in Gulf Shores. This festival is hosted every May and is a large music festival on the beach which features some of the top name artists in various genres. 
It's important to have a home you love going back to after enjoying local events in the area. With a Flynn Built home, it may make it hard to leave at times, so we know you will always love coming back. Live your best life, in your best home, by choosing Flynn Built as your Alabama home builder.
Learn more about the Alabama home building process or get started on your home by contacting the team at Flynn Built today!