At Flynn Built, we want the home building process to be an enjoyable one. On top of that, we want homeowners to enjoy their home for many years to come. To make the home owning process as easy as possible, the Flynn Built warranty is high quality and ready to protect homeowners and their pocketbooks in the event problems arise.
Flynn Built homeowners receive a warranty through Centricity, formerly known as Bonded Builders. We are an in-house warranty provider and all claims are processed within 48 hours. This means no sitting around and waiting. When you have a problem, you can guarantee it will be handled as soon as possible.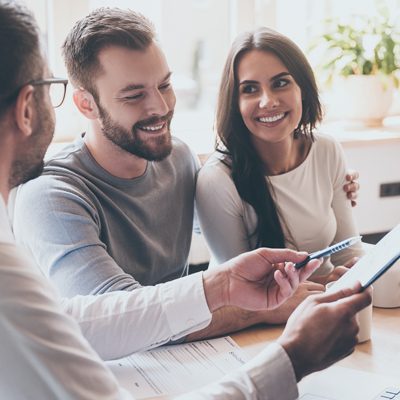 A home warranty is designed to help protect homeowners from expenses of repairing or replacing home systems or appliances. For instance, if a faulty bathroom sink was installed the warranty will cover having it repaired or replaced. Experiencing problems in a new home can be stressful. A Flynn Built warranty allows homeowners peace of mind knowing that in the event something does go wrong, their warranty has them covered. With the Flynn Built warranty, homeowners will receive quick and efficient service after filing a claim. No out of pocket expenses or additional stress.
Each Flynn Built home comes with a 1-year systems warranty and 10-year structural warranty. A systems warranty provides homeowners protection against household items that are damaged or break down. This includes items like microwaves, dishwashers, sinks and other household appliances and major systems. A structural warranty protects homeowners from facing costs when damage occurs to the structure of their new home. The Flynn Built structural warranty protects against any potential defects in newly built homes for up to 10 years.
The Flynn Built warranty program is through Centricity, a warranty program dedicated to helping people. Centricity's values align with the customer service and business values of our own. The program was designed to provide exceptional service while providing compassion and understanding with each claim.
Exceptional Customer Service
When we say we are with you each step of the process, that includes after you have moved in. At Flynn Built, we are an in-house warranty provider. With the Flynn Built warranty, your claims go directly to our office, not a third party and our team provides guidance throughout the entire claim process. Homeowners reach out directly to Flynn Built when questions arise regarding their claim. Our team is here for you and will take whatever steps necessary to ensure your happiness.
Owning a Flynn Built home means you receive more. Whether it be in terms of customer service, warranties or high-quality standards – our team delivers. Once you have moved into your new home, we are still there. We don't just put you in a home and leave you on your own. The Flynn Built team is here to help you when things go wrong and make sure you are satisfied.
Being a homeowner is an exciting moment in life. We want the excitement to continue long after you have moved into your Flynn Built home. To provide our customers with the highest level of service in the industry, we make every attempt to make owning one of our homes an easy process. When any issues occur, our team of experts is ready to assist and provide help with whatever you may be dealing with. A home is your largest investment and we will take every precaution to protect it.
The Flynn Built warranty offers homeowners peace of mind knowing their home is protected in the event things go awry. Learn more about our warranty or how to get started on your dream home by contacting our team!