GOLD FORTIFIED, HURRICANE-PROOF HOMES
Living on the beautiful Gulf Coast comes with many benefits. We have quick access to the Gulf of Mexico, sunshine that helps fuel our body with Vitamin D, calming sounds that provide peace and, of course, fresh air. The only negative factor of living near the Gulf is the threat of a tropical storm or hurricane. Large amounts of rain and heavy winds accompany these storms, leaving behind a lot of damage. While hurricanes and tropical storms aren't preventable, Flynn Built customers in Baldwin County have a greater sense of security in their Gold Fortified hurricane-proof homes.
The home of your dreams should always be built to last a lifetime. At Flynn Built, we understand that a home is your largest investment, and our goal is building one that provides comfort and security when Mother Nature strikes. Your safety and the safety of those who inhabit the home is our number one concern. For this reason, we build hurricane-proof homes that are Gold Fortified and ready to withstand high winds and heavy rains that accompany hurricanes.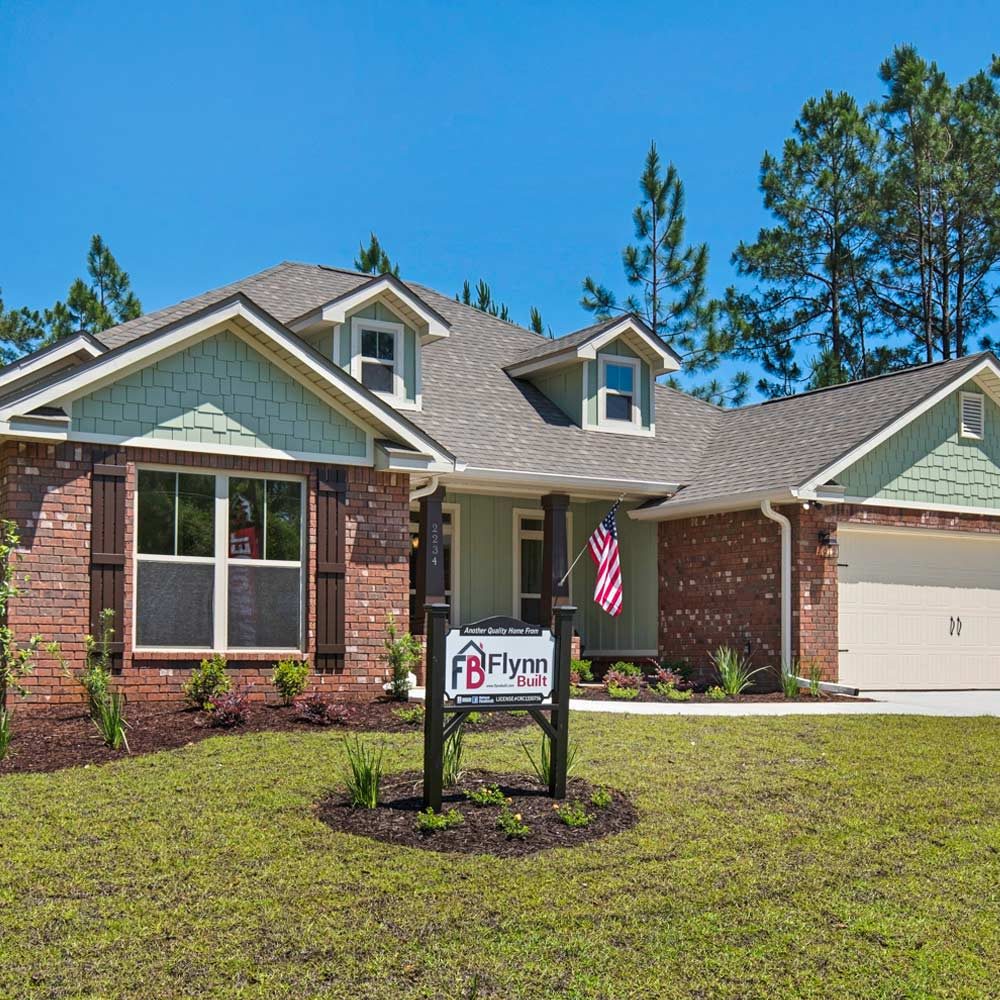 Built to Protect Against Devastating Storms
Fortified home features are available to our customers in Alabama. When it comes to building a hurricane-proof home, there are three different fortification levels: bronze, silver and gold. Flynn Built homes in Baldwin County are Gold Fortified and more resistant to damage than a bronze or silver home. We truly want to offer our customers the best in every aspect of the home building process, and offering Gold Fortified hurricane-proof homes is another way in which we fulfill that goal.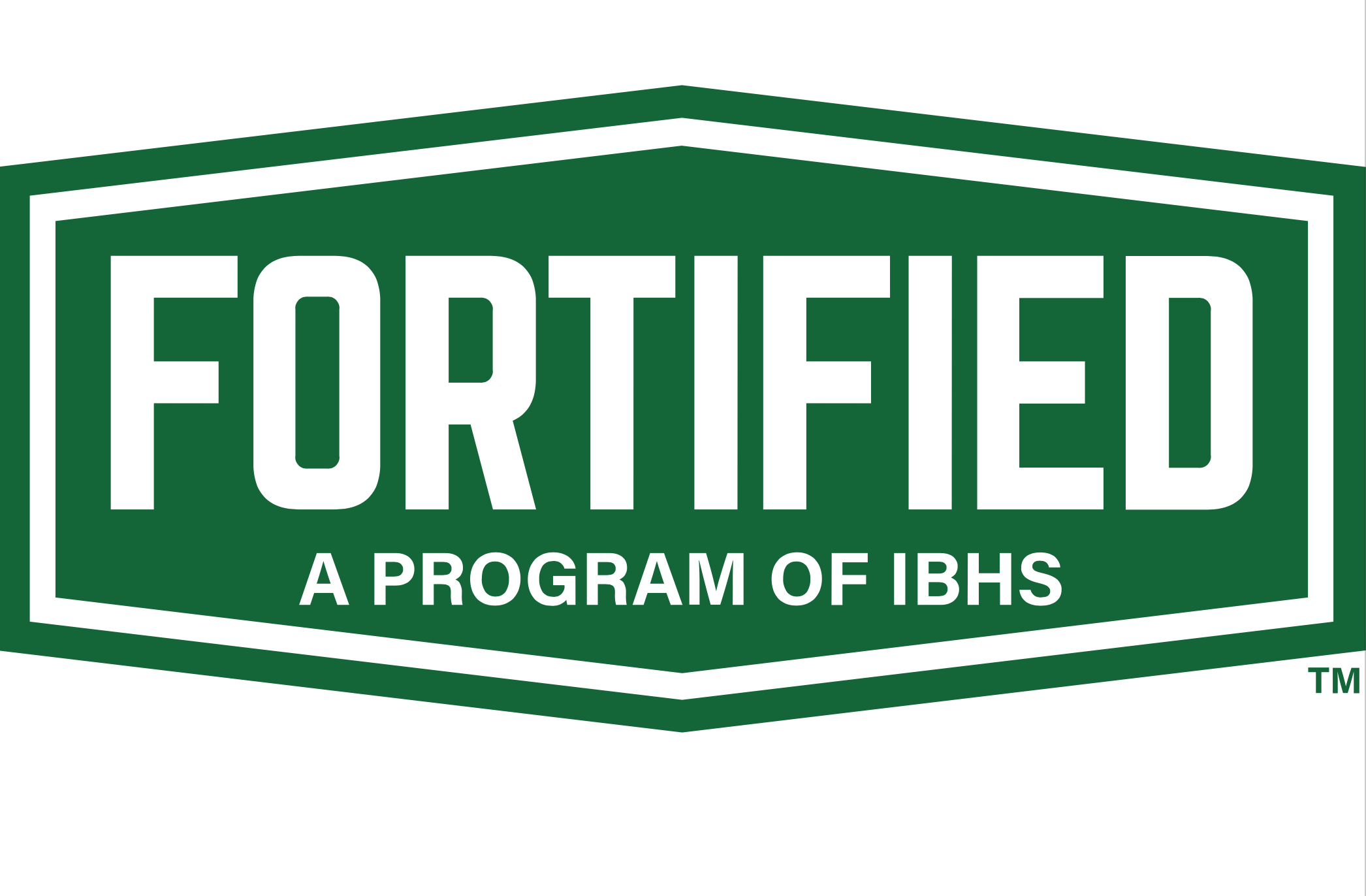 Gold Fortified features include minimizing damage and loss resulting from a Category 3 hurricane by:
Completing all Fortified Hurricane Resistance Bronze and Silver Designation
Providing a continuous uplift connection between roof support members, exterior bearing walls and multi-story floors – all the way down to the foundation
Adequately securing chimneys to the structure
Ensuring that windows and doors meet appropriate design pressures in addition to being protected from windborne debris
The FORTIFIED Home™ Hurricane Resistance Gold Designation is valid for a period of five years.
Owning a Gold Fortified home gives you peace of mind in knowing that the property will withstand disaster. Fortified building features exceed the vast majority of building codes by offering improved performance against natural hazards and by reducing the risk of property losses. The fortification program starts by focusing on the roof of a home because it is the most vulnerable part of the entire structure. As the fortification level rises, it includes more protection. Gold Fortified homes have additional protection in areas such as windows, doors, floors, walls and foundation. Each Gold Fortified home is greatly protected with the entire structure acting as one system.
Why Gold Fortification Matters
In a rural area in the middle of the country that doesn't experience tropical storms or hurricanes, owning a Gold Fortified hurricane-proof home seems unnecessary. However, for the Alabama Gulf Coast residents, the need for a home built to withstand strong winds and heavy rains is essential. Fortified homes meet rigorous expectations and provide strength against storm damage through their upgrades. Each fortification level helps reduce the amount of weather-related damage a home endures. Flynn Built homes are Gold Fortified and built to withstand the devastating power of tropical storms and hurricanes.
Benefits of a Gold Fortified Home for Alabama Residents
The Alabama legislature has required that insurers offer discounts to homeowners whose homes meet Fortified expectations. In fact, a study by the Alabama Center for Insurance Information and Research has concluded that it is cost-effective to build Fortified homes and that Fortified homes on two coastal Alabama counties earned nearly a seven percent premium in resale value over homes that do not meet the established requirements.
"FORTIFIED standards [are] an economically sound investment. The additional cost of building or retrofitting is frequently less than 7 percent of home value; therefore, the benefit of FORTIFIED designation is very likely to outweigh the cost.''—Estimating the Effect of FORTIFIED Home™ Construction on Home Resale Value
Included features are other builders' upgrades. This includes every aspect of a Flynn Built home, ranging from the Gold Fortified hurricane-proof structure to the energy-efficient appliances included inside. For those looking to remodel or add an addition to their current home in Baldwin County, Flynn Built strengthens your property against storms by using our fortified construction features. In addition to providing a high level of protection, Gold Fortified homeowners can often receive insurance discounts and tax credits. Dealing with a hurricane is stressful, but owning a Gold Fortified home eases the stress and provides peace of mind when disaster heads your way.
Get started on your Gold Fortified hurricane-proof home by contacting the expert builders at Flynn Built!